Video Voice
Jon Carter's voice overs are heard daily all over the world. Radio Imaging, Television Promos, Commercials, Narrations, even On Hold. Whatever the project, Jon delivers award winning polish to truly connect and meet the needs of his clients.
Jon's voice truly cuts through. Whether radio, TV, or the web, Jon gives a read that people truly notice.
Blackfoot Internet

Jon is the brand voice for Blackfoot Internet in the great state of Montana.

Play

JCVO TV Affiliate Montage

From fun promos to serious news. It's all about range.

Play

Burger King

2 Whoppers for $6? Let Jon tell you more in this national TV spot for BK.

Play

RSI School

Paying tribute to essential workers for RSI School in Phoenix, AZ.

Play

Bic Razors

Play

Goodwill Industries

Goodwill Industries

Play

WKYT Before Corona Virus Promo

Play

Hendrick Mercedes

Hendrick Mercedes

Play

Ring Video Doorbell/Lowes

Ring Video Doorbell, available at Lowes

Play

Play

Play

Play

Park Royal Hotels & Resorts

Play

Volkswagen

Play

Pursuit Boats

Pursuit Boats

Play

Vapor Blasters

Vapor Blasters

Play

Play

Play

KWQC TV Nurse Promo

Play

Play
What Our Customers Say
"Jon is a true pro. His voice compliments all our productions. Highly recommended to anyone looking for a professional who is easy to work with day in and day out."

Marc Aflalo, Aflalo Productions

"Magic 101.9 is consistently rated #1 and you make us stand out!"

Steve Suter, Entercom New Orleans

"You are nothing short of amazing. Thank you!"

Daniel Gillooley, Fox Powersports

"Low maintenance and talented. A unique combination."

Zane Hagy, Z11 Communications

"THIS IS AMAZING. I love it all! It's a 20 out of 10!"

Steve Jones, Trust Communications Ministries Radio

"You knocked it out of the park. Nice job and exactly what I expected."

George Burnett, KTBU TV Houston

"Life saver! You are the best in the business!"

Ben McCarty, KMOQ Radio

"Cool, sophisticated but a bit edgy! Jon's style is recognizable and cuts through the clutter."

Elwood Beukelman, MBT Marketing

"Jon Carter is the voice to be reckoned with."

Todd Grossman, Bluerock Films

"One of the top voice over talents in the market today. Incredibly gracious with his availability."

Christopher Folino, Slideshow Productions

"You're a pro...the best voice we've ever had."

Brian Davis, Woodward Communications

"Dude! I've got chills! Sounds awesome!"

Micheal Anthony, Hall Communications

"Jon has become a key voice at Saga Communications. His delivery is outstanding. A happy client."

Steve Goldsten, Saga Communications

"Jon is one of the best in the biz!"

Steve Hunter, Cox Communications

"Jon is a great person and a killer talent. What else is there?"

Joe Kelly, AVDeli

"Jon isn't satisfied with his work until the client is satisfied. Whether it's for a commercial, an event or an online video. We are happy to have Jon be the voice of our Charlotte-based Goodwill."

Armando Barragan, Goodwill Charlotte

"Jon has given us an extra "personality" with his style and presence in our imaging."

Chris Dillon, WNLC Radio

"Jon does high quality work and is one of the best voice talents I've ever used."

Tony Florentino, Rawlco Radio

"Are you kidding? Jon turns around our sessions in minutes most of the time...I'm just trying to keep up!"

Joey Epperson, CBS Chicago

"Jon is a very reliable person. I will always remember our work sessions together and envy his talent. I absolutely recommend him!"

Tarmo Feldmann, First Media Ltd

"Jon is easy to work with and always delivers quality results on time!"

Mark Greenwald, Crawford Group

"Hands down THE BEST voice talent I've worked with..."

Matt Peterson, MIAGD Productions

"Ultra-professional, quick and listens very well. Best of all his work was exactly the sounds my client wanted!"

Jeremy Pinckert, Explore Media

"Jon is an excellent VO talent and heck of a nice guy. Easy to work with and takes direction very well! We just finished up a set of over 100 tour spots that went off without a hitch. Highly recommended!"

Ross Wissbaum, Groundcrew Studios

"Jon is a talented, professional and a go-to guy. He never lets me down."

Barry Webb, Beyond Measure

"We love working with Jon. Gets the work done fast and perfectly. And he's fun to work with."

Jane & Alan Creative Boutique NYC

"Spectacular service from a phenomenal talent."

John Rathjen, GAF Roofing NYC

"We are a big fan of Jon at The University of Toledo!"

Cam Norton, University of Toledo

"Jon nailed it. Amazing voice. Super professional. Very patient."

Todd Peterson, Red Canary Productions

"Easily one of the best and most professional voice over artists I have worked with!"

Brian Hunt, Hunt Productions

"Strong voice, fast turnaround - what more needs to be said?"

Mike Browning, WSB-TV Atlanta

"Could not have asked for a better voice over."

Chris Bohlender, Crossbow Films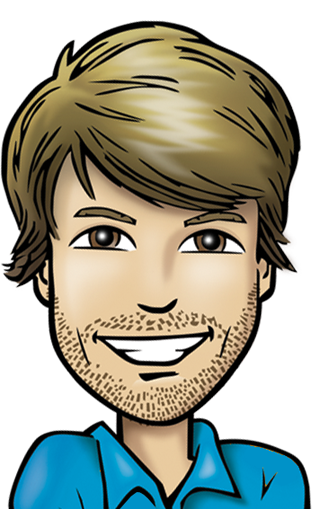 Contact Jon
Take the first step in getting the voice you need. Reach out now for a custom voice over audition, questions and more info.