It all started with a simple 'audition' I received through an actual voice over website. But this audition was for a singer/songwriter.
The voice seeker needed a singer to write and produce the vocals for a Progressive Trance song (i.e. melodic electronica with a driving beat). The producers of the original music score are out of Dubai. I've been making electronic music for a long time, so I decided to give it a try, despite the fact that it was listed as a job lead on a commercial voice over website, which I found to be kind of odd. I thought it would be a fun shot in the dark. I sent over a vocal sample. A few days later I had a message in my inbox that said "Let's do this…"
Needless to say I was very excited about it.
The song is called "Take Over My Soul." Aji Mon Nair and Ninesh Babu produced the original track that was included in the voice over job listing. I worked on the vocals for a few weeks between voice over sessions – writing the lyrics and recording. My ONLY objective was to do the song justice. I really loved the instrumental they provided and I wanted to make sure anything I did complimented the track and that the end product was a solid effort. After working on the lyrics and vocals for a while I felt that I had a completed song on my hands.
I sent it over to Aji Mon Nair and he loved it! At this point I thought we were done and it would then be out of my hands – mission accomplished. I was wrong about that. Aji called me from Dubai a few days later to inform me that the legendary Michael Cassette was going to remix our song. I was stoked! Michael Cassette has a massive library of amazing songs and is well-known and respected worldwide for his unique style of progressive trance music. Having Michael Cassette put his hands on our song could only lead to good things.
During this time the original mix of the song was somehow leaked and begin to get airplay in clubs in Europe. Videos of nightclubs playing the song and crowds dancing to it started popping up on YouTube. We had to make sure all of this stopped since this process was getting a little more serious, and Aji, unbeknownst to me, was planning on shopping our song to record labels. Thankfully, the people who posted the videos were very friendly and agreed to take them down immediately after receiving a verbal 'cease and desist.' Clearly, they didn't mean any harm by posting them.
Michael completed the remix and it literally blew all of us away. Michael Cassette has the 'Midas Touch' when it comes to Electronic Music. He took the vocals I wrote and recorded and built a whole new song around them. His remix led to even better things. Aji sent the Michael Cassette track, along with our mixes, to Arisa Audio out of Miami, FL. Arisa Audio's mission is to deliver the highest quality trance and progressive music possible to clubs across the globe. They are a very successful and well-known Electronic Music record label with tracks constantly listed all over the Beatport Charts. So, within a couple of weeks we had an offer. Something I never expected or even thought about in the beginning of this process. Arisa Audio had their resident remixer, Gal Abutbul, do a couple of new mixes of the song, and they included the Michael Cassette remix as well. Now it's official.
The original mix I did in my studio is now known as 'The Bootleg Mix' and has not been officially released.
You can check out the Michael Cassette Remix on YouTube by clicking the image: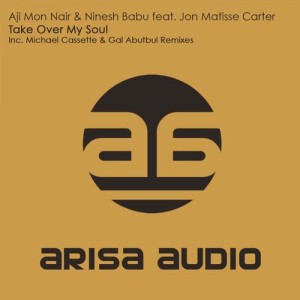 You can buy all of the mixes on Beatport, Amazon and iTunes. Just search "Jon Matisse Carter." It's also included on a compilation of Vocal Trance songs called Vocal Trance Essentials Volume 8.
Thanks for checking out my blog!
Jon Carter – Voice Overs